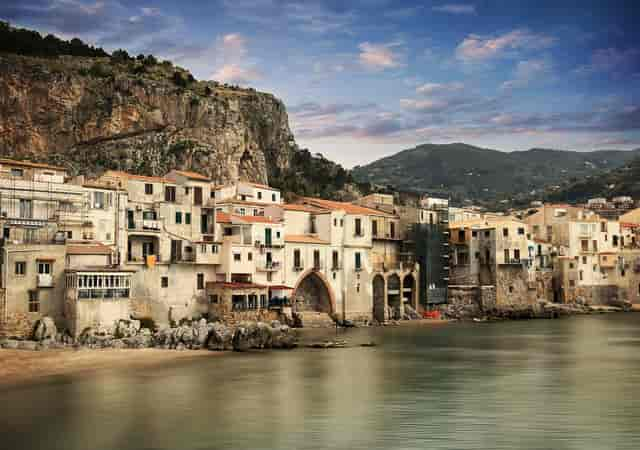 Falsetti's Villa
Open for Dine-In and Take-Out Everyday
The State of Pennsylvania and the Pennsylvania Liquor Control Board have given restaurants in Armstrong County permission to reopen for Dine-In services beginning Friday, June 5, 2020

However, due to ongoing Coronavirus concerns, we will be required to follow specific guidelines and to adhere to certain restrictions (including a seating limitation of 50% of capacity).

Although you will no longer be required to do so, we strongly recommend that you make a reservation for dine-in services (rather than risk "walking-in" without a reservation and having to wait an excessive amount of time before being seated.

Dine-In and To-Go services (with curbside pickup) will be be provided from 11:30 AM - 9:00 PM 
(Note: Although we close at 9:00, last seating for dine-in and last orders for takeout is 8:00PM)

Please note these COVID-19 guidelines and restrictions are in effect:

* A maximum of 10 guests may be seated at each table.

* Cancel your reservation and stay home if you feel ill or have symptoms consistent with COVID-19.

* Stand at least 6 ft away from each other while waiting to be seated.

* Wear a mask until you are seated and remember to wear it anytime that you need to leave your table.

* Remember to maintain social distancing guidelines while in line for the restroom.

Though the dine in experience will look a little different than what we are used to, we're just excited to be back!

We will do our best in the coming weeks to make adjustments as needed. We greatly appreciate your support! The Villa is only as good as the friends, family, and staff that keep us going year after year. 

From all of us at Falsetti's Villa – we look forward to serving you and appreciate your patronage!
Private Parties
We have a large backroom in the restaurant for large parties(up to 30-40). 
Please click below to call to reserve.
Kittanning
1563 Ford City Road
Kittanning, PA 16201

Hours
Monday - Sunday:
11:30 am - 9:00 pm
Please note that due to COVID-19 our hours have changed. 
We're open everyday of the week from 11:30 to 9:00 
If we don't answer your call right away, its because we're busy with other callers and we hope you'll call back a few minutes later. 
Thank you for your patronage during these difficult times and please be careful and stay safe